Support
Tools and information to help you get the most out of your Real Flame products
Product Recalls
U.S. Consumer Product Safety Commission – Recall Alert with Health Canada
Recall Date: June X, 2021
Recall Number: 21-DRAFT v.3 6-30-21
Real Flame Recalls Arroyo and Hideaway Wood Burning Fire Pits Due to Fire Hazard; Sold Exclusively at Crate and Barrel (Recall Alert)
Recall Summary
Name of Product: Arroyo and Hideaway Wood Burning Fire Pits
Hazard: Wood stored under the unit can ignite posing a fire hazard.
Remedy: Refund
Consumers should immediately stop using their Arroyo or Hideaway Wood Burning Fire Pits and contact Real Flame to arrange for removal of the fire pit in exchange for a full refund.
Consumer Contact: Real Flame at 800-654-1704 from 9:00 a.m. to 5:00 p.m. ET Monday through Friday, or online at www.realflame.com and click "Support" for more information.
Recall Details
Units: About 439 (In addition, about 81 in Canada)
Description: This recall includes Arroyo and Hideaway Wood Burning Fire Pits sold at Crate and Barrel. . The Arroyo is a black color chimenea-style fireplace measuring approximately 5 feet high and 1 foot 6 inches wide. The Hideaway is a black color round wood burning fireplace measuring approximately 1 foot 6 inches high and 3 feet wide.
Incidents/Injuries: Real Flame has received one report of a fire involving property damage. No injuries have been reported.
Sold by: Crate and Barrel stores nationwide and online at www.crateandbarel.com from December 2020 through May 2021 for about $700.
Wholesaler: Real Flame Co. Inc., of Racine, Wis.
Manufactured in: China
Note: Health Canada's press release is available at: healthycanadians.gc.ca
Photos
Recalled Arroyo Wood Burning Fire Pit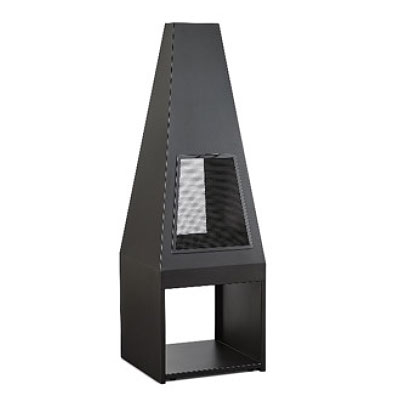 Recalled Hideaway Wood Burning Fire Pit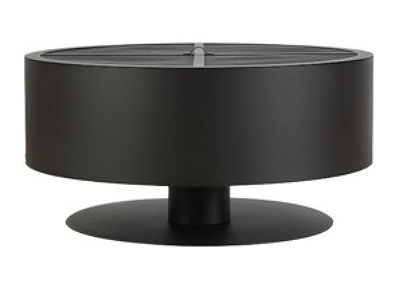 About U.S. CPSC:
The U.S. Consumer Product Safety Commission (CPSC) is charged with protecting the public from unreasonable risks of injury or death associated with the use of thousands of types of consumer products. Deaths, injuries, and property damage from consumer product incidents cost the nation more than $1 trillion annually. CPSC's work to ensure the safety of consumer products has contributed to a decline in the rate of deaths and injuries associated with consumer products over the past 40 years.
Federal law bars any person from selling products subject to a publicly announced voluntary recall by a manufacturer or a mandatory recall ordered by the Commission.
For lifesaving information:
- Visit CPSC.gov.
- Sign up to receive our e-mail alerts.
- Follow us on Facebook, Instagram @USCPSC and Twitter @USCPSC.
- Report a dangerous product or a product-related injury on www.SaferProducts.gov.
- Call CPSC's Hotline at 800-638-2772 (TTY 301-595-7054).
- Contact a media specialist.
Customer Service
Contact Customer Service for help with assembly, warranty or website orders at the number above or via email [email protected]
Real Flame® Inc.
7800 Northwestern Avenue
Racine, Wisconsin 53406
Phone: 1-800-654-1704
Monday - Friday:
8:00 a.m. to 4:00 p.m. (CST)